Auto Crashes & Legal Marijuana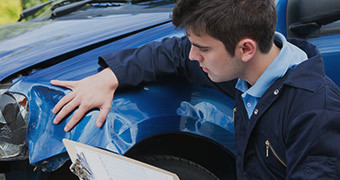 ---
Posted on June 22, 2017 at 05:17 PM
---
Marijuana use and cell phone distraction are contributing to rising auto crashes and higher costs

A new report suggests that access to legalized recreational use of marijuana is beginning to take a toll in lives and property in three of the first states that voted to legalize the drug for recreational use – and adding to an already-alarming rise in auto crashes believed caused by distracted driving behavior.
The Highway Loss Data Institute (HLDI) today released a report showing a 3 percent overall increase in collision claims in Washington, Oregon and Colorado (the first three states in the nation to legalize marijuana for recreational use) since 2014, compared to neighboring states that have not legalized recreational marijuana use.
Voters in Colorado and Washington legalized recreational marijuana sales and use in 2012; retail sales began in the two states in 2014. Since then, Colorado has seen a 14 percent higher-than-anticipated increase in collisions (when compared to nearby Nebraska, Wyoming and Utah, which have not legalized recreational marijuana sales/use). Washington's increase was lower, but still 6 percent higher than compared to Idaho and Montana, where recreational marijuana use is not legal. In Oregon, where voters approved recreational marijuana sales/use in 2014 and retail sales began in 2015, collision claims were 4 percent higher than those in Idaho, Montana and Nevada.
"Marijuana, like alcohol and certain prescription medications, impairs driving ability. So it does not come as much of a surprise that increasing legal access to marijuana has led to more vehicle crashes in the states where recreational use is legal," said Kenton Brine, NW Insurance Council President. "When people drink alcohol, take prescription medications or use marijuana for medicinal or recreational purposes, they must avoid driving – period."
Brine said even more startling are the numbers of injuries and fatalities in auto crashes in which driver distraction was a factor – especially the use of mobile devices (cell phones) while driving. The National Highway Traffic Safety Administration (NHTSA) has reported a 7 percent increase nationwide in fatal auto crashes blamed on distracted driving in 2015. In Washington State in the same year, there was a 32 percent increase in distraction-related vehicle fatalities.
The Washington Legislature enacted SB 5289 during the 2017 session to expand prohibitions against hand-held cell phone use while driving (or while stopped temporarily at an intersection), and to increase penalties for repeated offenses (fines are doubled). Washington Governor Jay Inslee signed the bill into law in May, and changed the effective date so that the new law and restrictions go into effect on July 23, 2017.
Insurance protection critical for drivers & passengers
Brine said the best protection for drivers and passengers is an alert, aware, responsible driver. But because no driver can control all road and driving conditions, the right insurance is also critical.
"Everyone knows the law requires every driver to carry auto liability insurance, which helps pay for injuries or property damage you might cause to others in an accident," Brine said. "But there are other essential coverages to protect yourself and the passengers in your vehicle that no responsible driver should overlook."
NW Insurance Council urges drivers buying required auto liability insurance to also consider these auto insurance coverages:
NW Insurance Council is a nonprofit, insurer-supported organization providing information about home, auto, business and personal insurance to consumers, media and public policymakers in Washington, Oregon and Idaho.
###
View All Posts