College & Insurance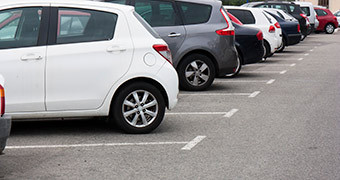 ---
Posted on October 19, 2018 at 09:41 PM
---
Kids off to college? Make sure you have the right insurance & they have money smarts
It's that time of year when college students are settling into their dorms or off-campus housing and hitting the books. As a parent, it's time to do your insurance homework to make sure your college student's possessions are adequately insured.
The U.S. Department of Education reports 13,881 burglaries occurred on campuses across the nation in 2015. According to the National Fire Protection Association, an average of 4,100 fires in college dormitories, fraternities, sororities and other related properties were reported each year from 2011 to 2015.
"Sadly, there are times when a fire, burglary or theft from a student's residence or vehicle is a part of their college experience," said Kenton Brine, NW Insurance Council president. "It's important to review your insurance policies so your coverage will replace what has been lost or damaged. Your insurance company or agent can explain your options."
If your student's property is stolen or damaged while living on campus, those items are typically covered under your standard Homeowners or Renters Insurance. If your college student lives off-campus, however, a Renters Insurance policy may be needed for both personal property (at their residence or in their vehicle) and liability protection.
NW Insurance Council and Insurance Information Institute offer the following information and tips for parents and students:
Contact your insurance company or agent to discuss your current coverage and your insurance options.
If your high school or college student permanently moves away from home and is not living in campus housing, this creates a possible coverage problem for his or her personal property. Your student must reside in your household for his or her personal property to be covered under your policy.
If your student lives in a school dorm room, his or her personal property is likely covered under your Homeowners Insurance policy, though all exclusions and deductibles continue to apply.
You may be eligible for a discount on your auto insurance if your student is attending college at least 100 miles from home and not driving the family car while at school. Also, many auto insurance companies give discounts to students who maintain a B average or higher.
Create an inventory of items your son or daughter brought to school. Having a current inventory can help determine how much insurance is needed and will help speed up the claims process.
Students should always lock dorm rooms or apartments, buy and use a reliable bicycle lock and engrave electronics, such as iPods and computers, with your name or other identifying information to help police track stolen items.
College, Credit and Insurance
College students transitioning to personal independence also will need to learn to manage their finances responsibly, including the wise use of credit.
"Students should be aware that these days, the record of how we use credit is monitored early, and is a tool to measure personal responsibility used by everyone from employers and landlords to lenders and insurance companies," Brine explained.
For example, Brine said, many insurance companies use a credit-based insurance score when evaluating insurance applications, and that score can determine what kind of policy and insurance rate will be offered to an applicant.
For more information about college and insurance, contact NW Insurance Council at (800) 664-4942 or send an email to info@nwinsurance.org
NW Insurance Council is a nonprofit, insurer-supported organization providing information about home, auto, business and personal insurance to consumers, media and public policymakers in Washington, Oregon and Idaho.
###
View All Posts