The Sharing Economy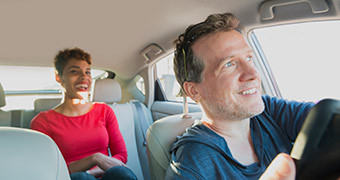 ---
Posted on March 16, 2018 at 10:04 AM
---
The "Sharing Economy" leaves many uninsured: Make sure you have the right insurance coverage

SEATTLE, February 18, 2015 – Exciting and innovative app-based businesses are springing up across the country. These new business models can allow you to rent out your home, rent your car to others, pick up and drop off passengers or cook a fine-dining meal for eight in your home. You get to add value to others and add to your monthly cash flow too. But there are serious insurance gaps that can leave providers, guests and passengers without coverage.
It's great to see creativity and innovation at work, but it's important to recognize that this is not sharing. These are businesses and, without the right business insurance, both the providers and customers are left without insurance to protect themselves and their property.
Personal insurance policy contracts for homes and vehicles specifically exclude coverage for business use and the app-based parent businesses usually assure their partner providers that the parent business provides liability insurance. However, it's important to know that, in most cases, the coverage is secondary and requires you to file a claim for the excluded loss with your personal insurer and have that claim denied before the secondary coverage begins.
Some companies, such as HomeAway, do offer dedicated business insurance coverage for their contracted partners but most do not. If you are currently using your vehicle or home to make extra money (or considering it) be sure to talk with your insurance company or insurance broker to understand your liability risks and options before proceeding.
For more information on insurance and using personal property for business purposes, contact NW Insurance Council at (800) 664-4942 or visit www.nwinsurance.org.

NW Insurance Council is a nonprofit, insurer-supported organization providing information about home, auto, business and personal insurance to consumers, media and public policymakers in Washington, Oregon and Idaho.
###
View All Posts